Air Conditioning Services in Gilbert, Chandler, Mesa, AZ, and Surrounding Areas
Having an air conditioning system at home keeps you comfortable even though there may be sweltering heat coming from the outdoors. If you reside in Arizona and feel worried about your HVAC system's condition, don't be. Numerous professionals are available to offer you the best AC tune-up in Gilbert.
AC-Related Services by These Contractors
Air Conditioning Repair Service
AC repair in Gilbert is a common problem for any homeowner. Since it is a machine, you can't know when it will break down, however you can identify the signs for an immediate air conditioner repair. Some of those signs are:
If you notice that your AC is circulating warm air in cool mode, there is a problem with your system. You should never ignore it.
Due to constant use, the filters become dirty. Otherwise, you may feel claustrophobic in your room with dust, pollen, and harmful particulate matter in the air. At this point, you should contact AC repair as early as possible.
This issue can cost you enormously over time. We suggest you get it fixed immediately.
Air Conditioning Replacement Service
When getting a repair doesn't work for your AC, you need to opt for AC replacement in Gilbert, AZ. However, it is to be noted that AC replacement doesn't always imply an entire system replacement. There are some signs that you should be aware of before getting replacement service:
Compressor failure.
Constant icing of evaporator coils.
Broken fan motor.
Refrigerant leaks.
These are some of the extensive issues that make you choose AC replacement. At the same time, we advise you to choose replacement service wherever necessary over repair work. The replacement may turn out to be a bit expensive, but in the long, this will be beneficial for you and your system.
Air Conditioning Maintenance Service
You can't think of any better-performing air conditioner without going through adequate maintenance service. AC tune-up in Gilbert is rudimentary for any air conditioner system – ductless, central, portable, or window, to perform at peak efficiency. Below are some benefits of regular HVAC maintenance service:
Your AC unit achieves a longer lifespan.
The energy bill will decrease drastically.
Your air conditioner will work more efficiently than ever.
It will improve indoor air quality.
You will have minor or no repair work.
These are the top air conditioning services you can take advantage of in Arizona. In the case of AC tune-up, we suggest you choose an adequate maintenance service at least twice a year.
To help you in a much better way, let us recommend the best HVAC contractor in town – Agape Air Heating & Cooling.
Whether it is AC installation in Gilbert, AZ, or AC replacement – we are always on the top to serve our customers exceedingly well. Trust in our professional service, and you will never have to look for any other contractor. Feel free to contact us at (480)-836-8215.
Our AC Services Includes:
AC Maintenance
Emergency AC Repair
AC Service
AC Tune-Up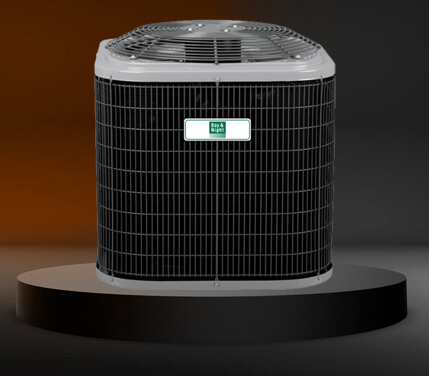 Contact Us Today for Air Conditioning Services in Gilbert, Chandler, Mesa, AZ, and Surrounding Areas