Heating Services in Gilbert, Chandler, Mesa, AZ, and Surrounding Areas
Agape Air Heating & Cooling offers a wide range of heating services to keep your home or office comfortable all winter. Not only are our heating services top-notch, but we also provide many benefits that other companies can't match, including emergency repair service. We provide a satisfaction guarantee on our services for your peace of mind. So contact our expert for the HVAC contractor in Gilbert, AZ.
Before the beginning of the winter season, your heating appliances need professional care and attention to be efficient. They cannot function effectively without proper professional care.
A reputable HVAC company can help you with heating service in Gilbert, AZ so that your heat pump does not cause problems in the winter. 
Our Heating Services include:
Heat Pumps
Heating Repair
Heating Installation
Heating Service
Heating Replacement
Heating Maintenance
Heating Tune-Up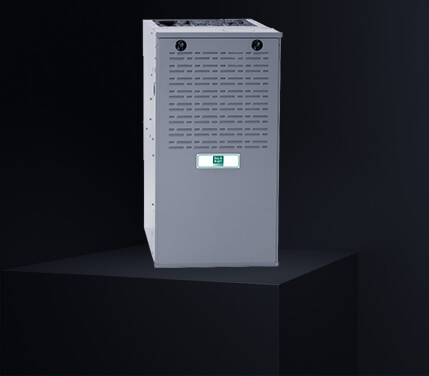 Heating Services You Can Get From Us
We provide comprehensive heating services in Gilbert, Chandler, Mesa, AZ, and surrounding areas. The heating services we provide are the following:
Heating Installation
We can install a new heating system in your home to ensure you always stay warm and comfortable. We assist you in selecting the best model for your needs and install it quickly and efficiently. Our qualified technicians, located in Gilbert, Arizona, will provide you with a quality consultation and heating installation in Gilbert.
Heating Service
Regular heating service is essential to keep your system in good working condition. During the heating service, our technicians will complete the heater's inspection and cleaning. If any potential problems are encountered during the process, our technicians will notify you of the needed action.
Heating Repair
If your furnace isn't working properly, we can repair it or even replace it with a new one that will keep you warm all winter. Our Agape Air Heating & Cooling team is located in Gilbert, Arizona, and surrounding areas. We assist with heating repair and installation while ensuring your heating unit is working correctly.
Heating Replacement
When your furnace is not working and needs to be replaced, we can swap it for a new one that will keep you warm throughout the winter. Even you can contact us for the ductless HVAC service in Gilbert, AZ.
Heating Maintenance
Through the maintenance of your heating system, we ensure the smooth and efficient operation of your heating system all winter.
Heating Tune-up
We offer heating tune-ups to ensure your system runs at peak performance. We'll clean and inspect your system to ensure it's ready for winter.
Benefits Of Heating Services:
Keep your home or office comfortable all winter long: When you schedule heating services with us, we will ensure your space is always cozy and warm, no matter how cold it gets outside!
Improve air quality: Maintaining heater units are essential for good indoor air quality. We will assist you with regular maintenance of your heating system.
Increased safety: A properly heated home or office is a safer place to be. Our heating services will help reduce the risk of fires and carbon monoxide poisoning.
Advantages of Regular Heating Maintenance
It is important to call a skilled technician for heating service in Gilbert, AZ, at the beginning of winter and summer to maintain and tune up the HVAC system. If you schedule your maintenance service on time, you can enjoy the following benefits: 
A Healthy Indoor Environment:
If your air filters are dusty, your room will not receive enough airflow, and it will take a long time to cool down. Experts recommend regular maintenance after heating installation in Gilbert to keep the air in your home clean and dust-free. Even you can contact us for the indoor air quality service in Gilbert.
Keeps the Warranty Valid:
Most HVAC manufacturers only provide warranty service if the HVAC system is maintained annually after heating installation in Gilbert. It would be best to ask about the warranty details before buying an HVAC system. 
Increases the HVAC System's Life:
Due to unpredictable and extreme weather conditions, HVAC systems run for long hours these days. The system components break down frequently when the system works excessively because of wear and tear.
Performing a regular maintenance service restores the HVAC system's performance and prevents deterioration. As a result, the HVAC system will last longer than expected.
Reduction in Frequent Repairs
There are distinct components of the furnace that need replacement or repair from time to time. Even though repairing or replacing these parts is not expensive, leaving them unattended can lead to substantial damage.
Eventually, your appliance will require maintenance due to the accumulation of dust and debris in the air filters. The machine's performance can be severely affected if the filters are not cleaned or replaced on time.
Prevent Unexpected Breakdowns:
During the winter, heating appliances may also malfunction due to the excess time they are expected to run. In this regard, scheduling heating maintenance services before the winter season can prevent premature breakdown. Check you heat pump and contact our experts for the heat pump installation in Gilbert, AZ.
Several years of use can lead to heating appliances breaking down or becoming inefficient, requiring frequent heating repair services in Gilbert. Failure of vital machine parts can put your house at risk. For instance, having a carbon monoxide leak can be extremely dangerous to your safety. 
In addition to faulty flues, broken pilot lights, and yellow flames, there are other security threats. It is possible to address all these safety hazards efficiently by hiring experienced heating technicians for a regular heating tune-up.  
Choose Agape Air Heating & Cooling For Best Heating Services
Don't wait until it's too late to call us for your heating needs! We also offer financing for heating services in Gilbert, Chandler, Mesa, AZ, and surrounding areas. Schedule a consultation to see how we can help you stay warm all winter. You can also email us at [email protected] or message us on our Facebook and Instagram pages.
Heating repair professionals in Gilbert know there is only one way to avoid expensive repairs and early replacement service: do not postpone the heating maintenance services.
Agape Heating & Cooling provides fast and efficient HVAC services to keep your home comfortable. Our skilled and experienced professionals provide high-quality HVAC services in Gilbert, Chandler, Mesa, and the surrounding areas. Our customers' satisfaction is our top priority, so we provide emergency service 24 x 7. Contact us to schedule an appointment today.
Contact Us Today for Heating Services in Gilbert, Chandler, Mesa, AZ, and Surrounding Areas