Heat Pump Services Gilbert Chandler Mesa AZ and Surrounding Areas
A heat pump takes care of your year-round comfort needs, regardless of the season. With proper heat pump installation in Gilbert, AZ, your heat pump will last as long as possible.
Problems That Necessitate Heat Pump Repairs
Frozen Coils
A heat pump that has ice buildup is a problem. Usually, iced-over coils are caused by a dirty air filter or a refrigerant leak. A technician can locate the issue's origin and perform heat pump repair in Gilbert, AZ.
Increasing Electricity Prices:
Your heat pump might not perform at its highest efficiency level if your energy bill suddenly increases without apparent cause. The heat pump efficiency can be affected by various issues, including damaged coils and grounded wires.
Short Cycling:
Your heat pump is short cycling if you notice that it turns on and off frequently. Although the heat pump may effectively cool and heat your home, the longer you put off the heat pump repair in Gilbert, AZ, the more likely you will need to replace the heat pump.
Loud Sounds:
Your heat pump won't be as quiet as you might hope. The device shouldn't, however, ever make a lot of noise. It will be better to schedule a heat pump repair if you hear mechanical noises like groaning, grinding, or rattling. Contact experts for heating service in Gilbert, AZ.
No Cooling or Heating:
Each heat pump has a reversing valve that alters the refrigerant's flow direction. The reversing valve may be stuck if your heat pump fails to heat or cool your house.
Other Heat Pump Services
Our Heat Pump Services Includes:
Heat Pump Service
Heat Pump Repair
Heat Pump Installation
Heat Pump Replacement
Heat Pump Maintenance
Heat Pump Tune-Up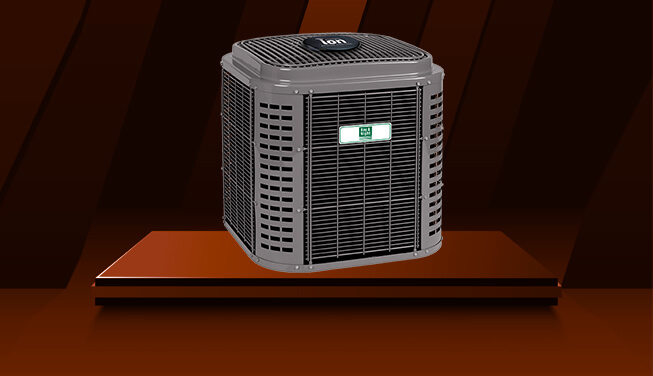 The Benefits of Heat Pumps
Less Carbon Dioxide Emissions:
Heat pumps don't use fuel resources and have a very high energy conversion rate to heat; heat pump systems decrease carbon emissions and require regular heat pump service in Gilbert, AZ. If you are looking for an expert to improve your indoor air quality Gilbert AZ contact us.
Decrease Operating Costs:
Heat pumps are significantly less expensive than combustion-based heating systems. Heat pumps reduce annual energy costs by several hundred to over a thousand dollars.
Deliver Cooling:
Summers are getting hotter and hotter for extended periods, even though few homes have installed central air conditioning systems. During the warmer months, you can easily switch a heat pump system to cooling mode for year-round comfort from a single unit.
Dehumidification Services:
According to the heat pump service in Gilbert, AZ, expert heat pumps can effectively dehumidify a space by removing extra moisture from the air and decreasing indoor humidity levels.
Extended Lifespan:
Heat pumps have been a dependable and consistent heating and cooling source beyond conventional systems because they can last 15+ years with proper maintenance. If you need ductless HVAC service Gilbert AZ contact Agape Air Heating & Cooling.
Complete Comfort:
One outdoor unit can supply multiple indoor units for larger homes and buildings. Each indoor unit has temperature controls for greater energy efficiency and comfort throughout the house.
Improved Indoor Air Quality:
Heat pumps can be equipped with an air filter that absorbs dust, mold spores, and other microorganisms, along with ion deodorization for better air quality.
Less Maintenance Needed:
Compared to heating systems that use combustion, heat pumps require less upkeep. A homeowner can check some components that need to be checked yearly.
Agape Air Heating & Cooling install, replace, repair, and maintain heat pumps. Contact us for heat pump installation in Gilbert, AZ.
Contact Us Today for Heat Pump Services in Gilbert, Chandler, Mesa, AZ, and Surrounding Areas